UniCampa is an Australian made range of campervans and motorhomes. UniCampa has been designed as a simple, value-for-money Recreational Vehicle range, making owning a new RV more achievable for more people.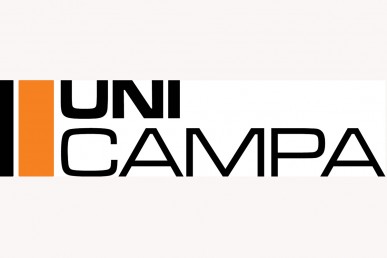 40 Years of Expertise
UniCampa is a new brand of RV's manufactured by Recreational Vehicle Industries Australia (RVIA) who have over 40 years experience in designing and manufacturing RVs specifically for the Australian and NZ environment.
Campervans
At home in both urban environments and the open road. The UniCampa is multipurpose vehicle that combines comfort with versatility. A compact size that can fits in a standard parking space and car-like driving performance, the UniCampa makes a useful "daily drive" vehicle. When the weekend or holidays roll around it becomes the perfect exploring partner.
The UniCampa campervan is the "you can have it all" vehicle. Easy to drive and even easier to park, the UniCampa campervan is comfortable in the urban jungle. Come the weekend it thrives on the open road. Drive your UniCampa to work or use it as "mum's taxi" during the week and on the weekend head out in your perfect adventure wagon.
No matter what your passion; following the perfect wave, exploring national parks, riding new trails, or camping out at music festivals, your Unicampa campervan gives you the freedom to explore.
Motorhomes
Much like the Campervans, the UniCampa's Motorhome has the essentials you need at a price that makes owning a new motorhome attainable.
The UniCampa motorhome continues to deliver on the "you can have it all" vehicle.
A new, fully self-contained, RV, with all the essentials at a price that will make the second-hand market nervous! UniCampa is all about making sure the basics are done well, no bells or whistles, just a well made simple motorhome at a competitive price.
Contact us
Make an enquiry today!